Just in time for the holidays, we have uncovered one of Boise's best-kept secrets. Headquartered in Eagle, Zompers is our very own local toy company that has coined itself "The Fun Makers." With a dedication to creating quality toys, Zompers' products provide entertainment and promote creativity, education, and exercise.
Who's guilty of playing with your kids' holiday gifts just as much (or more, let's be honest) as they do? Yes, we just called you out. Thankfully, Zompers firmly believes that we are all kids at heart, which is why their team is constantly working to create fun and exciting products for consumers of all ages.
Zompers Changes The Toy Game
In an age where it seems like kids are only satisfied by buttons and a screen, holiday shopping can feel more stressful than joyful. Shopping locally with Zompers promises a different experience.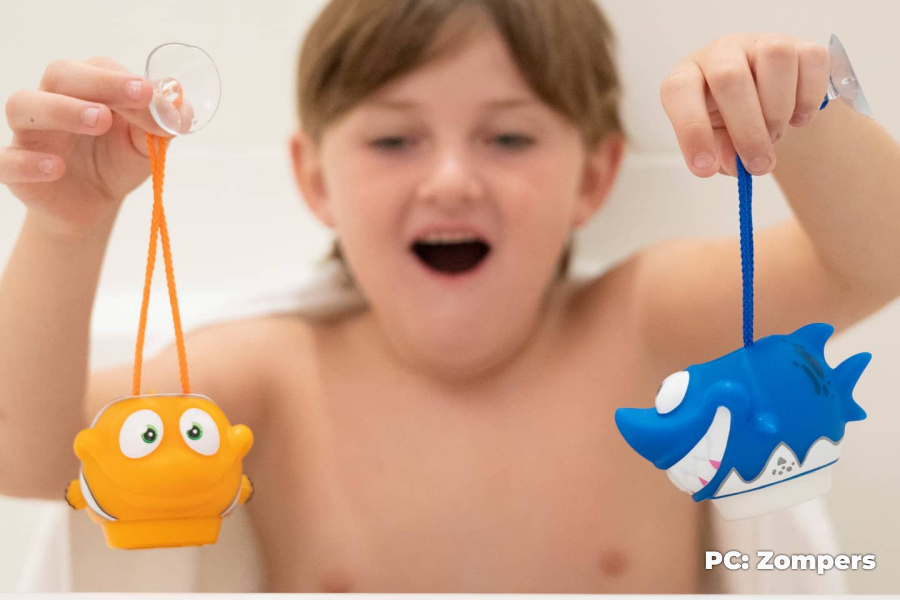 Kevin Keep, the founder of Zompers, has one main goal for the company, to motivate children by providing them with toys that will help them grow. Zompers products encourage kids to put down their electronics and participate in fun, educational, physical, and creative activities.
No need to ask your kiddos for a list this year; Zompers is sure to have something for everyone in the family. From balance bikes, bath toys, and toy trucks to Bluetooth speakers and putty eggs, Zompers has toys to fill every stocking without emptying your bank account.
Bathtime Turned Fun Time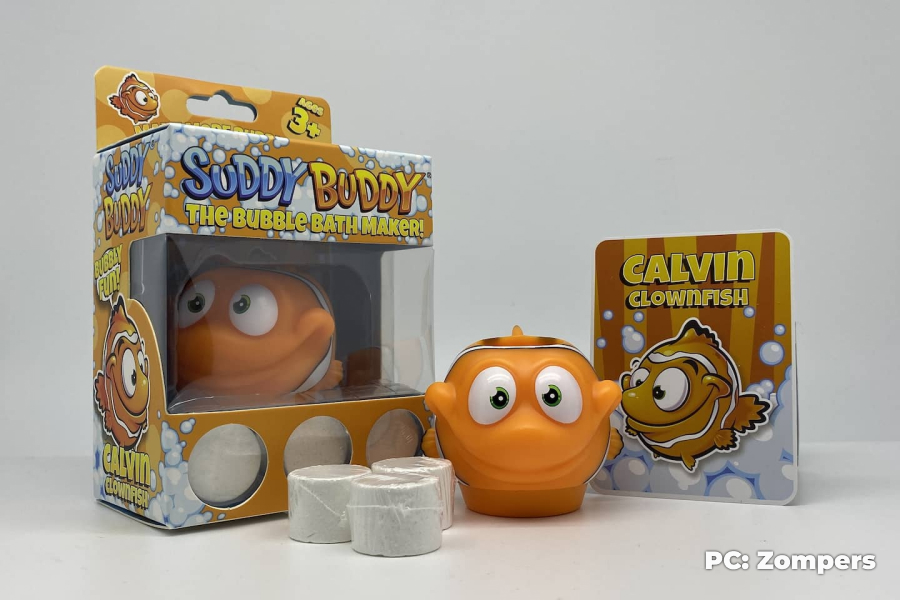 One line of toys on the Zompers roster is revolutionizing nightly routines for kids and parents everywhere. Let us introduce you to Calvin Clownfish, Dakota Duck, Sammy Shark, and Manny Mantaray. They are the original Suddy Buddy® crew, and as the name suggests, these bubbling characters will soon become your bathtime BFFs.
Suddy Buddy's® are a bubble-enhancing bath toy that turns bath time into FUN TIME! Simply unscrew the bubble enhancer, add a Super Bubble Drop, hang your Suddy Buddy® over the bathtub spout, and prepare for a bubble explosion.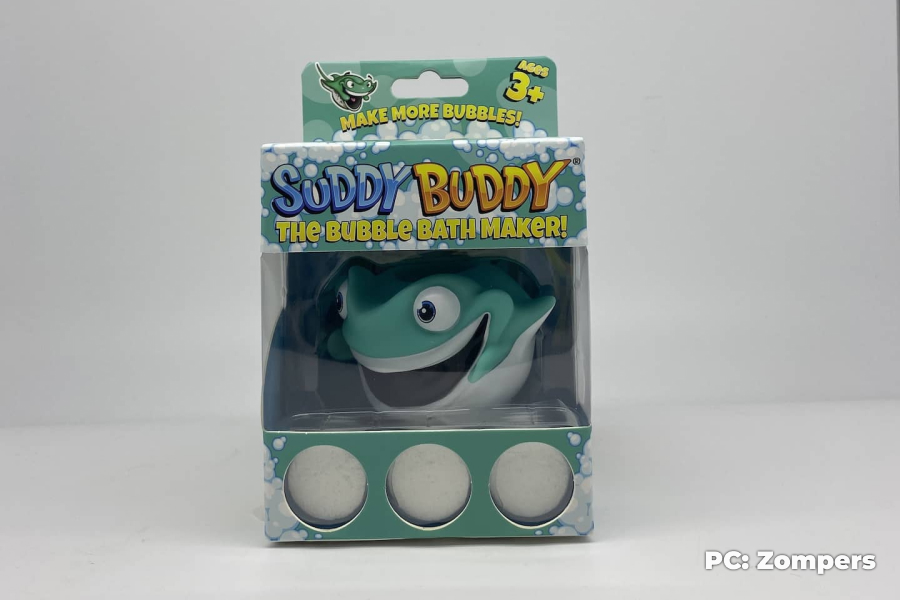 With personalities of their own, the four characters in the Suddy Buddy® crew will have your kids begging to jump in the tub. Each Suddy Buddy® comes with a character collectible card and 3 Super Bubble Drops. With four more characters launching soon, parents will never fight bathtime again.
Zompers Gives Back
As a local business, Zompers not only works to supply Treasure Valley (and beyond) parents with quality toys, the brand is a major supporter of several non-profit organizations.
Below is a list of non-profits and charities that Zompers actively supports:
Rebuilding Generations: A nonprofit youth mentoring program designed to bridge the gap between the younger and older generations by providing opportunities to work side-by-side in the repair and restoration of old vehicles.
Outfitters4Hope: A nonprofit organization with a primary mission to serve children with life-threatening illnesses and the children of fallen heroes. Outfitters4Hope provides hunting and fishing trips for youth under the age of 18 to bring hope and healing in the midst of various physical and emotional traumas.
The local toy company also actively participates in events and local charity organizations based here in Idaho. One of those organizations is the J.A. and Katheryn Albertsons Foundation, an organization dedicated to making Idaho an exemplary model for innovative learning, a destination for accessible world-class recreation, and the most desirable state for life after the military.
Zompers is the toy company you want to support during the season of giving. Go play, Boise!
REPOSTED FROM totallyboise.com – READ FULL ARTICLE HERE